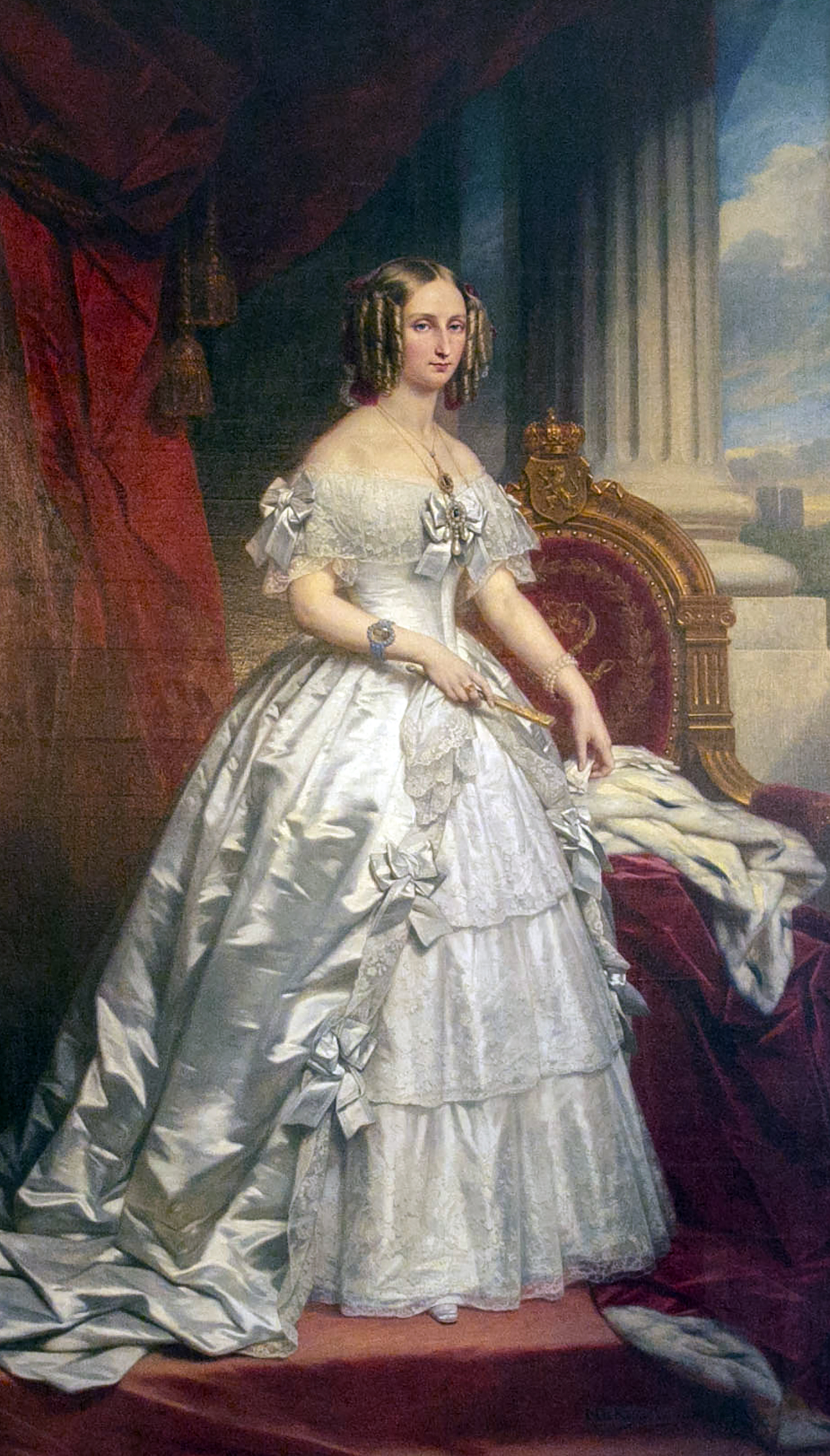 The official portrait of Queen Louise-Marie (1812-1850), the second wife of King Leopold I and daughter of the King of France, was painted by the portraitist Nicaise De Keyser (1813-1887).
This portrait, with its similar background in red hues, a Doric column and a glimpse of a blue cloudy sky, clearly forms a whole with the portrait of King Leopold I that hangs on the other side of the Red Room.

A brief tour of the presidential state rooms by guide Guy
A brief tour of the presidential state rooms by guide Guy
[ Staff members talk about their favourite spot or work in the Senate ]
In this video, Guy, our guide, takes us into the presidential state rooms for a brief tour. Our tour's main focus will be the Red Room. It is in this room that delegations from all over the world are formally received by the Senate's president. This makes it one of the Senate's most prestigious rooms. The presence of two portraits of our first sovereigns, Leopold I and Louise-Marie d'Orléans, adds to the prestige of this room. These two portraits are by Nicaise De Keyser, who was a portraitist of the Belgian royal family, but also of the key European families of the time.
These two portraits each have their own unique features. The portrait of Leopold I is a nod to our sovereign's time in Britain, when he was Prince Consort of England. He was in fact married to the heiress of the British throne until her death, which is why the artist included the crown and sceptre in this portrait.
The other portrait is no less remarkable. It depicts Louise-Marie d'Orléans and was painted in 1856, after the sovereign's death in 1850. It shows Louise-Marie in all her splendour and elegance. Note the detailing in her dress. The background of the painting is also interesting; you can see the two towers of St Michael and St Gudula cathedral in Brussels.