The dome, which is decorated in gold leaf and adorned with the coat of arms of the nine original provinces, casts a pleasant soft light on the gallery of portraits around the plenary meeting room.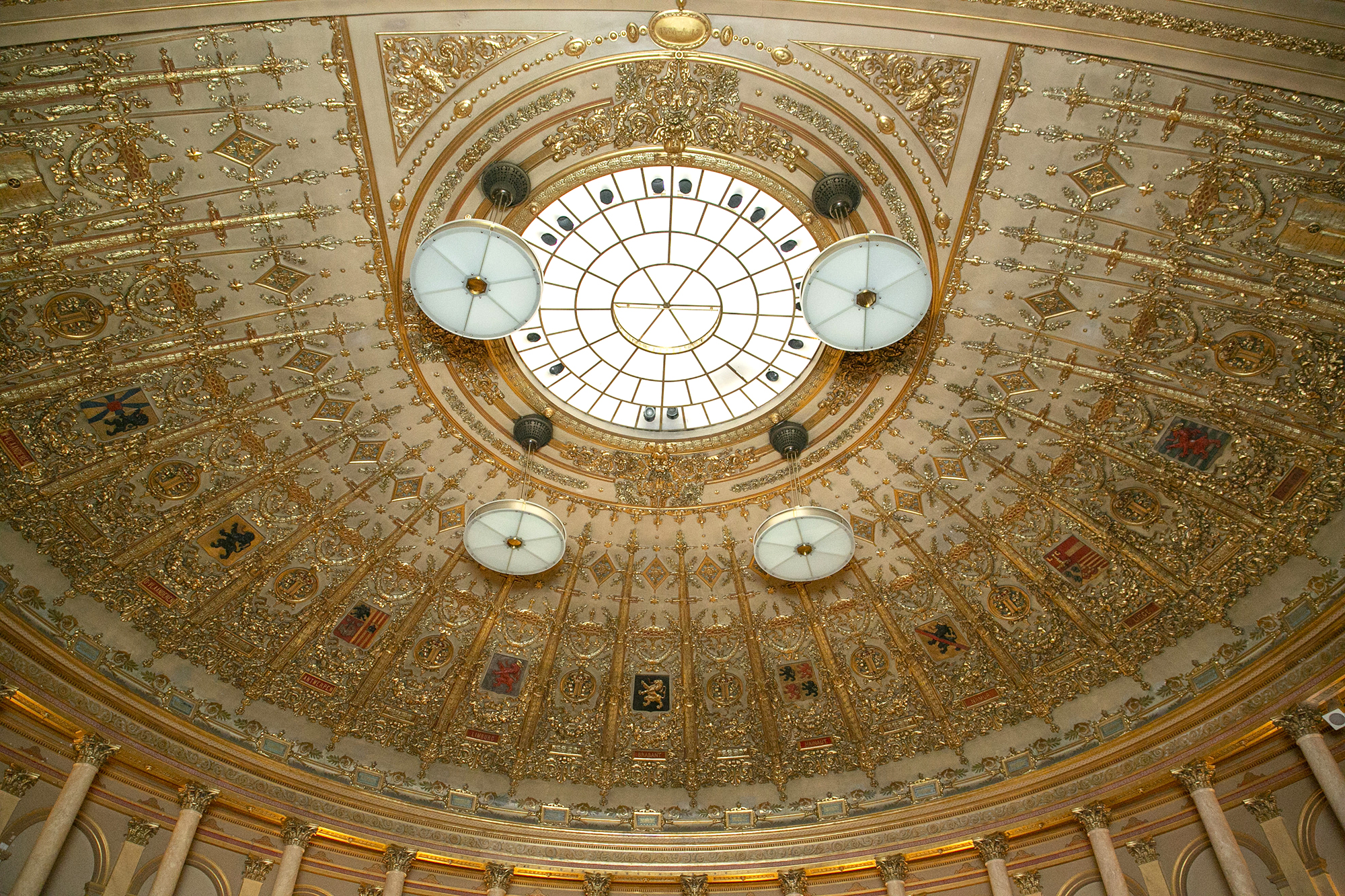 The nine original provinces are represented. This means that the coat of arms of the original province of Brabant can be seen, but those of the current provinces of Flemish Brabant and Walloon Brabant are missing.
Between the coats of arms of the provinces you can see the monogram of King Leopold I: a double 'L'.